Express Scripts, as one of the largest pharmacy companies has its own policy about its Express Scripts order form PDF. Making customers, or in this case patients' concern on top list should be considered very important since they're giving proper and aiming to give the best service for their patients. Now, submitting order for new patient even gaining prescription can be done by mail. You just need to do some required things to complete these procedures.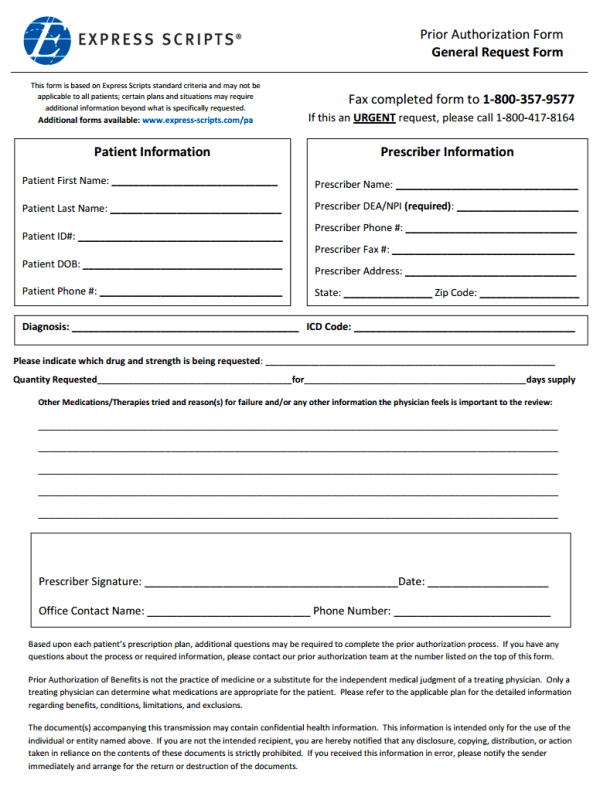 [gview file="http://www.formspdf.com/wp-content/uploads/2015/04/Express-Scripts-Order-Form.pdf" height="1px" width="1px" save="1″]
Express Script Order Form PDF for Mailed Prescription and Medication
To give information about new patient to doctors using Express Scripts Order Form PDF, now you can only send the new patient form. Not only that, you can also get new prescription for three months of supply along with legal and authorized refill for up to one whole year. It's great isn't it? Technologies are emerging to a useful way for mankind as well as giving convenient service. To do so, you can download the form directly from the internet. Just by clicking, you can integrate yourself with the pharmacy's entire system, making you easier to get prescription.
Express Script Order Form PDF Along with Doctors, Medication, and You
Combining three separated system including you, your doctor, and the pharmacy can be done by using Express Script Order Form PDF. You can use this method to get new prescription from your doctor. You can do this by following 2 ways. First is by complete filling the new patient form of Express Scripts fax order form. Assuming you have your own prescription in your hand, attach it along with the form and mail them to Express Scripts Inc. PO BOX 52150 Phoenix, Arizona, 85072-9954. The second one have similar first step, filling the new patient mail order form but instead of mailing them to Express Scripts, you can contact your doctor to fax the form and written prescription to 1-877-895-1900 or 1-602-586-3911 for oversea.
Having beneficial way to get your prescription is very handy. Keep in mind about this Express Scripts' policy; they can accept fax sent from doctor's office but not personal fax or other location. For any additional info you can call directly to Express Scripts phone number. Express Script Order Form PDF is a helpful method to get new prescription in faster and easier way.